---
In-vehicle computing could be the future for most commercial transport. This change has been a long time coming, as environmental conditions worsen and road infrastructure becomes increasingly complex and congested. Thus, as conditions change, it is impractical and foolish for transportation authorities to expect drivers to function on their own accord without the assistance of modern technology.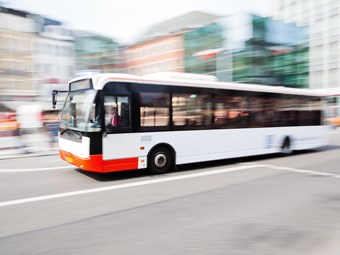 The systems will allow bus drivers to be better supported on their routes
Backplane Systems Technology has recognised these challenges and developed a range of in-vehicle computers to assist drivers.
For example, many corporations are upgrading their transportation to include Backplane's wirelessly linked computers on board, giving them visibility into minute-by-minute updates of the vehicle and its condition to improve the reliability and productivity of the vehicle. An example is the Neousys Technology POC-551VTC in-vehicle controller, offered by Backplane, which allows users to wirelessly connect to vehicles and to monitor its condition.
Likewise, in-vehicle computing systems can also improve safety and regulatory compliance, especially in the areas of fatigue management, collision prevention and speed control.
In-vehicle computers today are integrated with GPS technology, allowing them to track the speed and location of vehicles, and alert the control centre and drivers if they are going too fast, or are in the wrong area.
An integrated fleet management system can also track driver rest times, detect erratic driving behaviour, drive emergency stop mechanisms and work with obstacle-detection sensors to prevent collisions. This can be seen in the NRU-110 which includes eight cameras that can act as a camera sensor hub for autonomous driving, sensing the vehicle's interactions with its surroundings.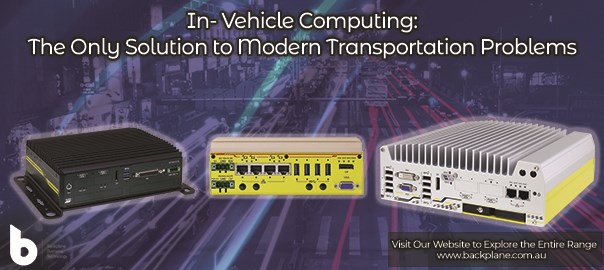 Backplane have recognised the demand for a diverse range of in-vehicle computing
Furthermore, Backplane's in-vehicle computer range reduces distraction, by bringing all disparate systems together and presenting operators with just the information and alerts they need to get their job done safely and efficiently rather than putting pressure on drivers to read, evaluate and comprehend information while driving. 
The in-vehicle range, specifically the Nuvo-7100VTC, is designed for use within rugged conditions. The Nuvo-7100VTC series is shock- and vibration-resistant as it has an EN 45545 Certification. Allowing for consistent reliability and uptime even when vehicles are traversing across uneven terrain or engaged in heavy work.
Moreover, the Nuvo-7100VTC is fanless, having a multi-layer thermal module design, which means there is no vulnerable moving parts or vents. However, it efficiently dissipates the heat out of the case, allowing the system to operate under extended temperature ranges from -40 to +70 degrees Celsius. Hence, Nuvo-7100VTC is an ideal in-vehicle solution as weather conditions in Australia hit new extremes.
Backplane Systems Technology's in-vehicle range is customisable and packed with features.
The company can load a preferred OS image before delivery and customise the BIOS. The in-vehicle computers support vehicle ignition control and feature a low profile and compact design, making it easy to integrate them into a vehicle. Backplane's in-vehicle range can be mounted on a variety of fittings, accept a wide range of DC inputs and have internal battery backup in case of power failure. The computers also feature an isolation design for power, serial and I/O ports. For applications requiring multiple displays, the in-vehicle computers can drive up to three displays and also support two to 16 security cameras.
With their high customisability, rugged design, connectivity and versatile mounting options, in-vehicle computers from Backplane Systems Technology can play an instrumental role in improving the safety and efficiency of bus transport.
Subscribe to our newsletter
Sign up to receive the ABC e-newsletter, digital magazine and other offers we choose to share with you straight to your inbox
You can also follow our updates by liking us on Facebook.