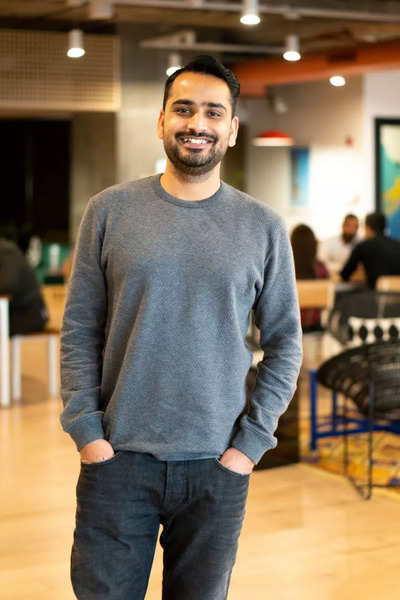 Noise has been a key player in the India's werables segment. The company. as per CounterPoint Research, led the smartwatch market in India during the first quarter of the year 2022. The company's shipments reportedly doubled YoY in the quarter due to the good performance of its newly introduced devices. Noise is also a key player in India's affordable TWS market. The company is now planning to enter smart glasses segment in India. Noise co-founder Gaurav Khatri spoke to TOI Tech=Gadgets Now about his entrepreneur journey, company's India manufacturing plans and more. Here are excerpts from the interview.
What are the challenges that you faced in your entrepreneur journey?
Startups are filled with challenges; taking them off the ground involves significant time and effort. In a startup, you never know how the next moment will turn out to be. Furthermore, as a bootstrapped venture, our primary challenge was utilising limited resources efficiently. We worked very hard on prioritising and making our work creative to garner maximum levay from our campaigns. And this we try to replicate with every function of the company.
Also, in startups, building a team becomes a considerable challenge, and even we had difficulty finding off-the-shelf talent. Against this backdrop, we are working tirelessly to provide training for developing skilled labour pools around key manufacturing clusters.
What are the opportunities that forced you to shift into the smart wearable industry?
India's wearable market is booming with skyrocketing demand as consumers have become more health-conscious due to the COVID-19 outbreak. It witnessed a spectacular 144.3% year-on-year growth during the financial year 2020-21 while registering over 36.4 million shipments. India is the only nation amongst the top-20 global economies that clocked a three-digit growth in the wearables segment. Seeing this unique growth opportunity and rising preference for smart wearables, we ventured into the smart wearable industry to equip Indian consumers with best-in-class new-age wearables.
What's your strategy to sustain your key position in the segment?
Presently, we rank no.1 in India in the wearable category and no. 2 in the TWS space and aim to sustain this growth in the future as well. Hence, at Noise, we aggressively work on consumer feedback and insights to provide our users with the best possible experience. We have an in-house R&D team that works on the latest technologies. We aim to bring in quality products at the right price.
Being one of the key players in the smartwatch segment in the industry, what are your India manufacturing plans?
In the last few years, the call to be a "vocal for local" is growing louder as consumers have started believing in the capabilities of local manufacturers and consider them at par with global brands. At Noise, our focus is on building on this trust of New Age India. Hence, we have started setting up our manufacturing facilities in India in collaboration with partners like Bragi. Presently, we are manufacturing 25% of our products in India. This has given us a considerable advantage in focusing on developing bespoke, high-tech, feature-rich goods as per the requirements of the Indian customers.
What are your R&D plans?
We recently launched a tech incubator, Noise Labs, to bring new innovations that will aim to help in offering the greatest possible experience for Noise users and harnessing future technologies in a consumer-friendly manner. At present, we have an additional 5-member R&D team for it, and we see this aggressively growing. Other than this, we have a design, development, and technology team of about 50 employees.
How has been your average run rate (ARR) in the past year?
We've been clocking an ARR of Rs 1500 crore and are well poised to get to Rs 2000 crore. Having built the largest bootstrapped DTC (direct-to-consumer) business with revenues in excess of Rs 850 crore, we are looking to continue to maintain the growth even this year and deliver healthy profits.
FOLLOW US ON SOCIAL MEDIA
FacebookTwitterInstagramKOO APPYOUTUBE