In-house CPI Technology expert Sooho Choi, Managing Director at Alvarez & Marsal, has reiterated the important role played by data in building digital ecosystems in the tourism sector, in the first in a series of exclusive op-eds for CNME and tahawultech.com.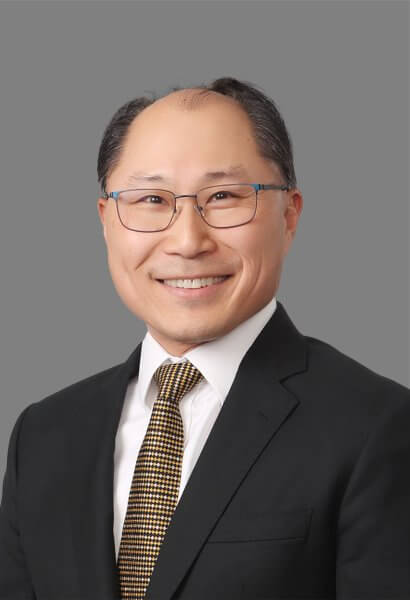 In the luxury travel and hospitality industry, travelers expect an exceptional level of customer service and outstanding personalised experiences. Knowing and delivering upon the preferences of the customers — favorite foods, hotel suite configuration, preferred activities, the list goes on — while balancing the desired level of automation and self-service is vital for travel destinations determined to deliver upon the luxury experience promise.
Overlay the mobile-everything age and consumers' new expectations for ubiquitous connectivity and online conveniences, and the stakes for getting it right are high. Many travelers have had stellar experiences, but in today's digitally enabled, socially connected world, consumers often take for granted when things go smoothly and have long memories with vocal responses when disruptions occur.
How do you provide a consistent, seamless travel experience that mirrors the bespoke, high-touch approach in the digital world? How can developers continue to offer excellent customer service and meet modern expectations?
It's a challenge that several countries in the Middle East are trying to untangle. A trillion dollars is pouring into Saudi Arabia alone for multi-purpose travel destinations, such as Neom and Qiddiya, in a bid to win over 100 million tourists a year and to diversify a regional economy highly reliant on the oil sector.
Great Potential, But It Comes with Challenges
Middle East developers face hurdles similar to many other industries that engage directly with the consumer. They're building digital capabilities in which partners, vendors and suppliers all must operate ubiquitously in a single ecosystem.  At the heart of this is how data is collected, shared, and activated consistently and seamlessly.
According to The Red Sea Project Master Plan, "upon completion in 2030, The Red Sea Project will comprise some 50 resorts, offering up to 8,000 hotel rooms and more than 1,000 residential properties across 22 islands resorts, mountain retreats and desert hideaways. The destination will include luxury marinas, golf courses, entertainment, and leisure facilities."  Imagine the data complexity of having all participants across different sub-sectors and brands both competing for the customer while serving the overall experience the destination must enable.  They must mutually utilise multiple technologies and data capabilities such as:
Data sensors – to collect the data required to support customers and optimise operations
Customer profiles – to map data on to activities, captured through real time transactions
Predictive technology – to accurately and timely make recommendations to consumers
Conversational AI – to automate and accelerate meeting customer needs
Even with the tools and technology providers in hand to enhance customer experience, there are still failures along the way. While companies that successfully create digital ecosystems can experience growth and profits 23 percent to 32 percent higher than industry averages, fully 85 percent fail within seven years according to a Gartner study.  Odds are there will be far more misses than hits if companies don't spend the time designing how data will be used within the ecosystem architecture before they build the infrastructure.
Disney World in Orlando Florida uses smart technology. It tracks customers from the airport to the on-premises hotel and in restaurants, at the park and through activities during the stay. Their system is manageable partly because they have control over most steps along the guest's journey with direct engagement with the required external partners.
Developers of new destinations in the Middle East face orders of magnitude more complexity. They have many service partners, each with their own technology, processes, and standards — restaurants, hotels, airlines, recreation providers, retail stores, sporting venues, and more across different multi-national brands. How can developers create and maintain a more seamless customer experience? Is it even possible?
Focus On The Digital Ecosystem Design, Not Just The Tools
Developers naturally focus on infrastructure — the physical build — but how data will be activated is often an afterthought — at which time the debate often turns to which platform, architecture or cloud solution is best.
In reality, how you design your digital ecosystem is vitally important and can allow for versatility and scalability across future needs and tools. In a multi-use environment, many parties are constantly adding to the data ecosystem, and each will have their own technology footprint. Whether these entities know it or not, they are all dependent on the other's technology to deliver a differentiated customer experience while at the destination.
This of course does not mean that tool selection and architecture definition are not important.  However, having an open application programming interface (API) foundation to enable different entities to connect with each other in the ecosystem is critical. This allows organisations to extend integration not just across their own silos but rapidly with business partners through established standards. The result of planning ahead is that new capabilities dependent upon the mounds of rich data can be brought to life rapidly.
In practical terms this helps smooth out the experiences so that a consumer enjoys the same fantastic interaction at a restaurant that they had at the hotel they are staying at.
Developers Should Focus on Consistency
Two organisations that have successfully capitalised on an API-first architecture are Uber and Amazon.  Uber has successfully relied upon ecosystem integration for a variety of capabilities — mapping and routing, payments, receipts, customer messaging, etc. — all brought to life through their mobile app.  Amazon's entire business model is built upon this integration, not just for external integration but for virtually every transaction within their own walls.
In bringing this approach to life in a ground-up Smart Destination build, developers have a challenging decision to make. Given the cost and time required to develop comprehensive capabilities across a vast ecosystem of partners that ultimately interact with the customer, the "Deep vs. Wide" question is perhaps inevitable. While the right architecture foundation can support both scenarios, our recommendation would be to focus on consistency.
Since the Smart Destination experience is dependent on the lowest common denominator of capability, the ecosystem should be designed to bring consistent experience to life for consumers. Truly "smart" systems are defined by the intelligent use of data to provide consistent capabilities to enhance customer experience. To this end, begin with a base standard with broad reach and rapidly and incrementally add new capabilities. Otherwise, there is the risk that the integrated experience breaks down across vendors or points in the travel journey resulting in a vastly diminished experience.
So, What's Next
The data foundation is the heart of any modern development, both to enable Smart capabilities as well as to bring differentiated experiences to life.  Given its importance and the many players contributing to the destination, now is a good time to review and evaluate regardless of whether a development is in early design, in construction, or approaching operation. It's vital to get input from objective partners with shared interests including speed and value underpinned by data and architecture unencumbered by a predisposition to a specific technology supplier.
Stay tuned for the next article on Smart Destinations, including data privacy, ESG, and regulatory considerations in the region.