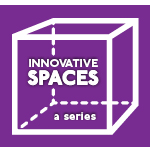 When it opened in 1982, 50-story Thanksgiving Tower was the second-tallest building in Dallas. Renamed Santander Tower in 2020 for its tenant Santander Consumer USA, the building still ranks in the top 10 of the city's tallest towers (now No. 8). And it's on the cutting edge of something new: converting skyscraper office space into multifamily housing through adaptive reuse.
Almost a dozen floors of office space in the building are being converted into multifamily apartments and amenity spaces. It's part of a trend that's turning downtown Dallas into a thriving residential and office-blended neighborhood.
"We're excited to see this project come to life and bring more housing options to the urban core," said Jonas Woods, founder, president, and CEO of Woods Capital, which owns the building, in a statement. "By converting vacant office space into luxury, multifamily housing, we can create a more vibrant, mixed-use neighborhood."
High-rise project to include nearly 300 apartments
Woods Capital is moving ahead on Santander Tower's mixed-use makeover. Looking to "meet the growing demand" for new housing in the region, Woods will be turning existing office space into 288 apartment units in the 1.4 million-square-foot building.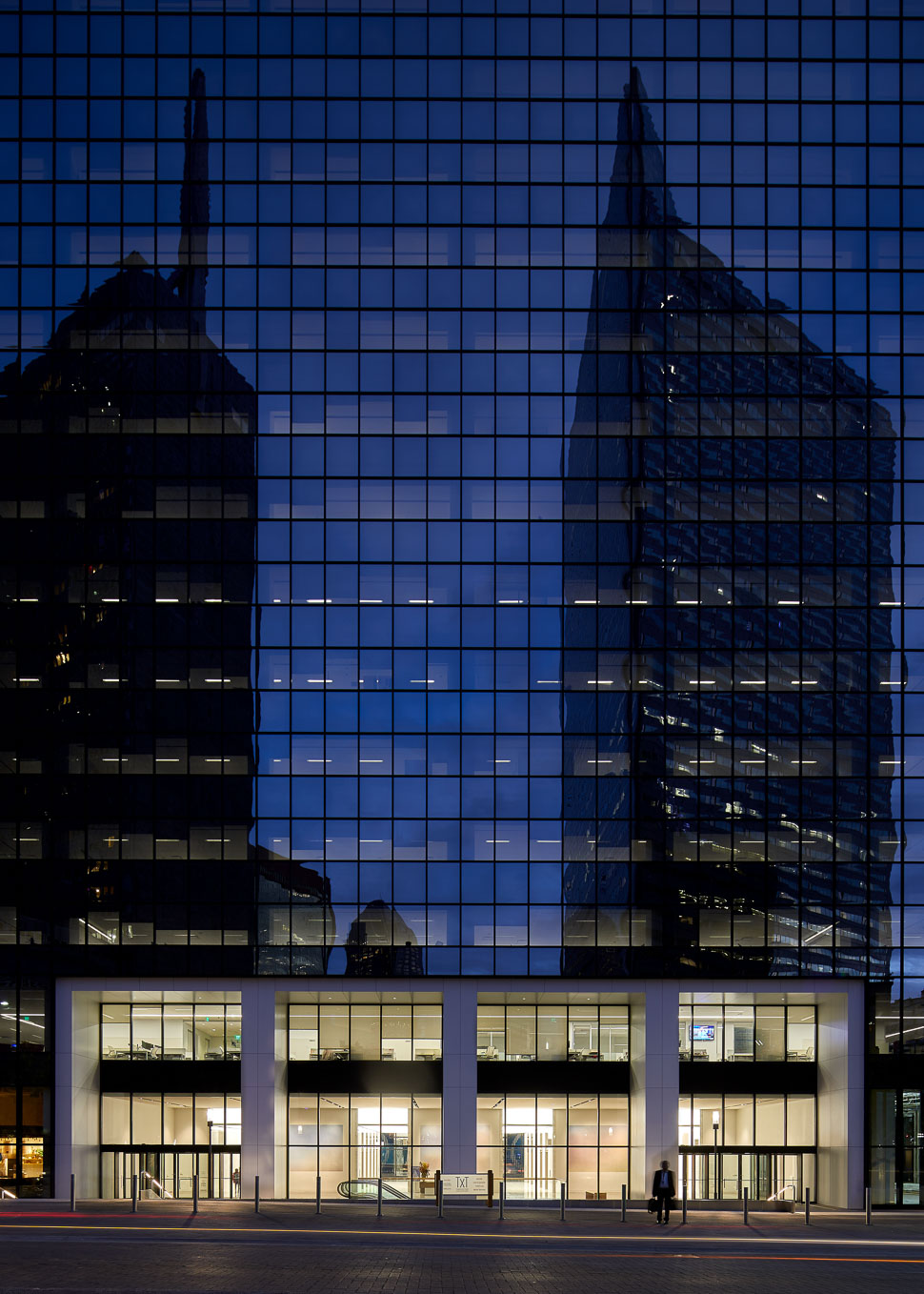 The conversion project "will kick off with renovations on the first floor as well as floors 18 through 25, and 37 through 39," a spokesperson told Dallas Innovates.
In addition to featuring one- and two-bedroom multifamily units, Woods is planning amenities including a swimming pool, dog park, fitness room, and meeting spaces.
Woods says it has already invested more than $40 million in the building since the firm and its partners acquired the tower in 2013. Already offering office space, on-site dining options, and a boutique hotel, Santander Tower will now be further enhanced by renovations to its lobby and plaza areas.
The project is slated to kick off this summer, with renovations expected to be completed in the fall of next year.
Local firms partnering to develop 'stellar' views
For the project, Woods is teaming up with Dallas-based multifamily and mixed-use developer Mintwood Real Estate and construction management and contracting firm Adolfson & Peterson Construction.
Local architect firm WDG designed the multifamily and indoor amenities for the project, while TBG Partners designed the exterior amenities. Dallas design studio Swoon is providing interior design services.
"Converting high-rise office floors to residences in the Dallas CBD provides much-needed housing—and the views are stellar," said Katy Slade, founder and CEO of Mintwood Real Estate, in a statement.
'Ripe for office-to-residential conversions'
Located at 1601 Elm St.—near the Eye sculpture and Thanks-Giving Plaza—Santander Tower isn't the only downtown skyscraper getting a renovation to add apartment units. Dallas' Bryan Tower, Energy Plaza, and Renaissance Tower are all having similar work done, the Dallas Morning News notes.
"Adaptive reuse is a thrilling trend in today's real estate industry, and we're exhilarated for the opportunity to be involved in a great project like this," said Will Pender, president of the Adolfson & Peterson Construction Gulf States region, in a statement. "This is an exciting development for the Dallas Central Business District, which is ripe for office-to-residential conversions."
David Seeley contributed to this report.
GALLERY
Here's a look at exterior views and first-floor renderings, courtesy of Woods Capital.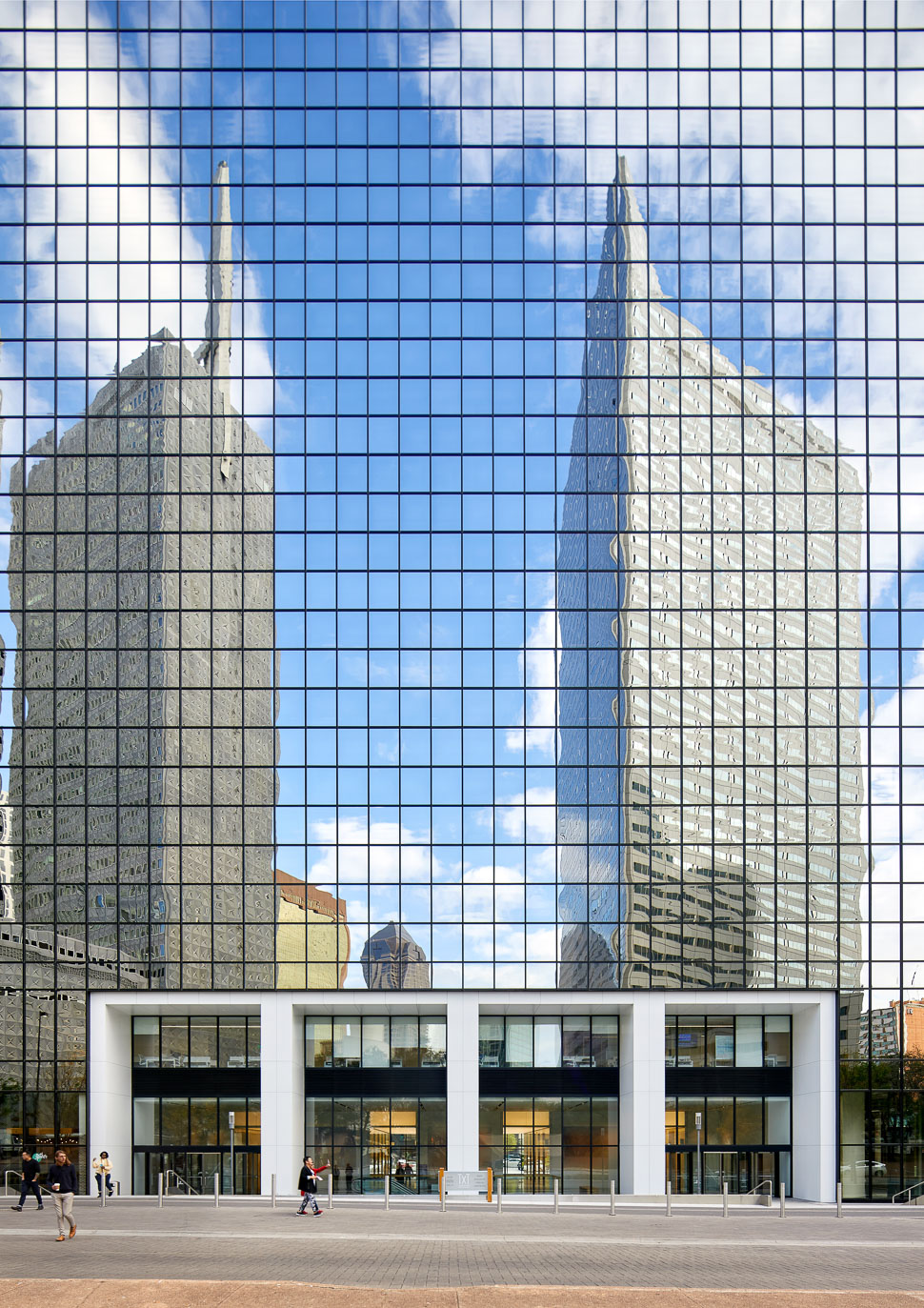 Pacific Street entrance.
LOBBY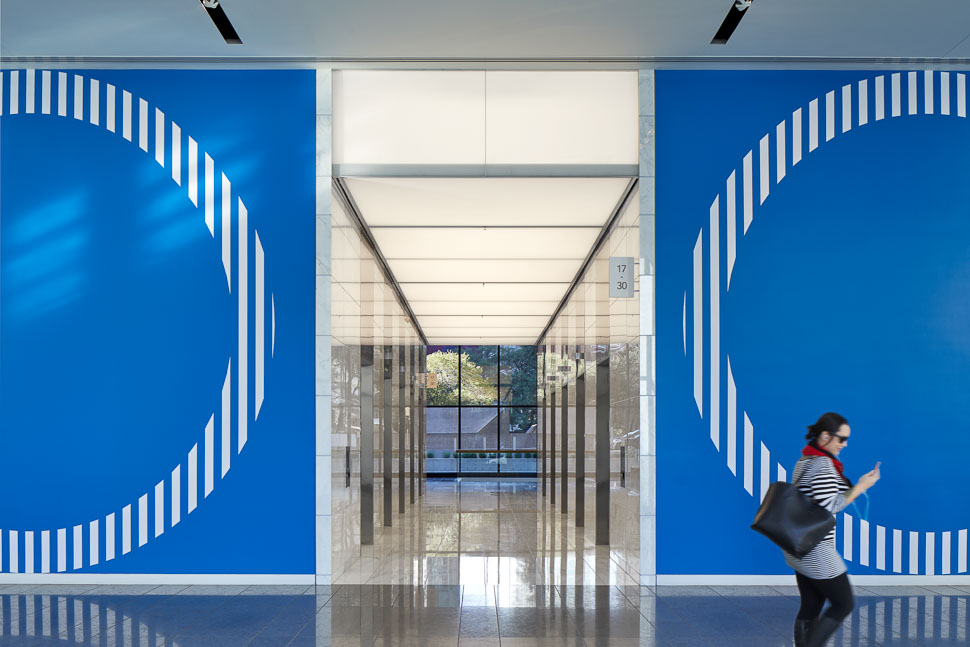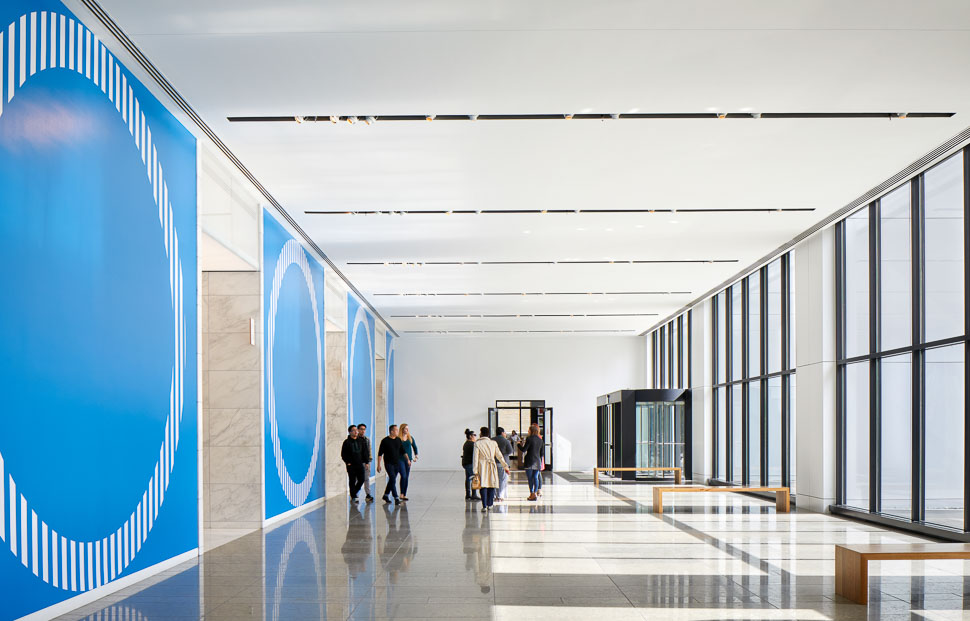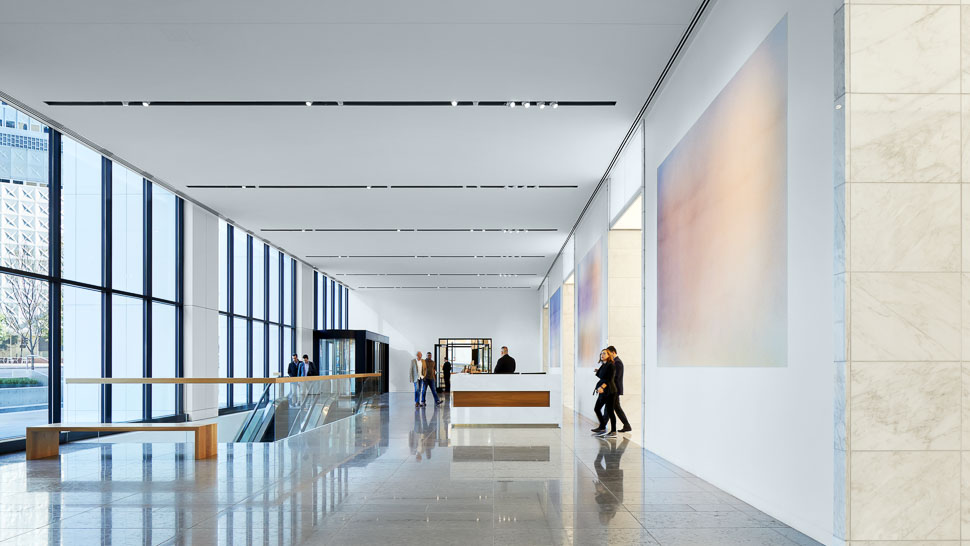 Get on the list.
Dallas Innovates, every day.
Sign up to keep your eye on what's new and next in Dallas-Fort Worth, every day.