Your tech — the apps on your phone in particular — are engineered, using the latest science and psychology, to gobble up your attention.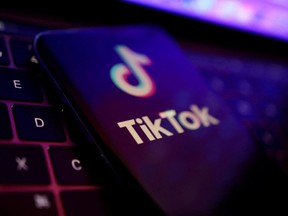 Article content
What's the most precious thing in your life?
Article content
Think about it for a minute. Is that precious something flesh and blood, such as your children, wider family or circle of friends? Or is it something material like your house, car or investment portfolio?
Article content
Looked at from the present, those options are very 20th-century. In the 21st century, the answer is actually something both more subtle and more ubiquitous: your attention. It's our most important asset, the very thing that allows us to appreciate the things we have — and yet we give it away without a moment's notice for no compensation. Why?
If you're reading this column on your phone, you know why. Attention-sucking is a feature of modern technology, not a bug. Your tech — the apps on your smartphone in particular — are engineered within an inch of their life, using the latest science and psychology, to gobble up your attention. As much of it as possible. No matter the consequence.
Article content
Want some basic information about Justin Trudeau? If you search YouTube, you'll go from legit info — a news story, perhaps — to conspiracy swamp in one or two AI-powered recommendations from the almighty Google algorithm. Why? Because conspiracy is proven to gobble more attention and that's all Google wants: your attention. Time on screen equals money in the till. And if you think your feeble little brain has any chance against the supercomputers of Google — or Facebook — you're living a lie.
Not that we want to wake up. Just think of the time you spend looking at your phone. If you're a standard user, that's hundreds of times a day, updating for new emails, news, likes or shares. Have you ever looked at something else as much in your life? Probably not. And it starts early. I was on the London Underground with our youngest daughter the other day — she's three — and she pointed out that everyone in the train car was on their phone. And then I thought back to when she was not even two and she would start bringing me my phone every time I laid it down somewhere, so obvious was its imputed importance to me based on how much time I spent staring at it.
Article content
And the corollary is even worse: if I spend that much time looking at my phone when she's in the room, what does that imply to her about my priorities? On its face, it's ridiculous to think my phone and its contents matter more than my child, but if my child produced usage stats like my phone I would probably be in for a rude shock. That's how effective the "attention merchants" (credit: Tim Wu) have now become. It's enough to want to send my iPhone on a speed date with a ball peen hammer.
The obvious rejoinder is that today's phone does so much more than any other device ever created. We bank, shop, travel, read books, listen to music or podcasts, and network on our phones, so of course we're going to use them a tonne, etc. But that usage is awfully hard to moderate, especially with the brain scientists muscling in on the attention act. Most of us find it hard to enjoy any second of silence or idleness these days. We no longer like our minds to wander, which is where inspiration usually lies. We prefer constant stimulus instead.
Article content
If this sounds overwrought, think about who the biggest and most profitable companies are these days: the attention merchants and the hardware providers that host them. And we give them every bit of this power. In return for a service, yes, but at what ultimate cost?
If you're in the market for a silver lining, some of the biggest attention merchants are now wobbling, including Twitter and Meta (i.e. Facebook), who are laying off tens of thousands of workers in aggregate. The bad news? A lot of that is because the most powerful attention-sucking AI ever devised is now stealing their attention (and soon their advertising), in the form of the Chinese-powered TikTok. That's right, we are giving our attention to the Chinese, no friends of Canada, for free.
Let's give it to what's actually precious to us instead, OK?
Andrew MacDougall is a London-based communications consultant and ex-director of communications to former prime minister Stephen Harper.