Taiwan Semiconductor Manufacturing Co. (TSMC)—the world's most advanced contract chipmaker—is bringing its leading-edge 3-nanometer chip production process to its upcoming new plant in the U.S. state of Arizona, the company's founder, Morris Chang, said on Nov. 2. But Chang's statement has drawn concerns and criticism that the move would affect the core competitiveness of Taiwan's domestic semiconductor industry and its national security.
However, experts believe Taiwan's competitiveness in technology remains unchanged as its leading R&D team will remain on the island.
TSMC, a major Apple Inc. supplier, is constructing a $12 billion plant in Arizona. Initially, the plant is set to make less-efficient 5-nanometer chips when it begins production.
However, Chang, speaking to reporters in Taipei after returning from the APEC summit in Thailand, said the 3-nanometre plant would be located at the same Arizona site as the 5-nanometre plant.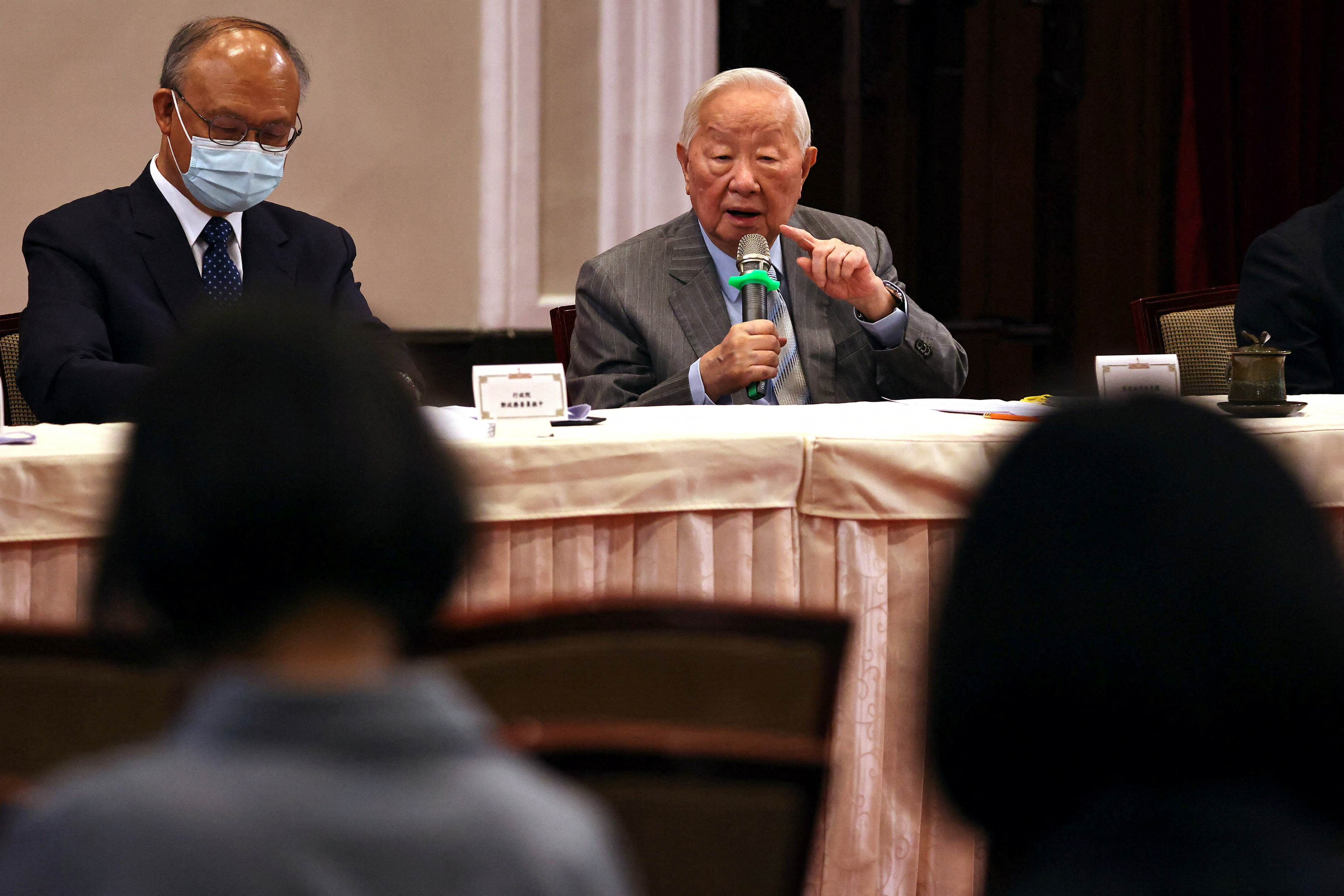 Taiwan's long dominance in global chip manufacturing has been called the island's "silicon shield" against a Chinese invasion. Led by TSMC, over 90 percent of the world's advanced chips are made in the self-ruled island, as well as over half of the world's semiconductor foundry production.
China and the rest of the world critically rely on Taiwan's advanced chip production capabilities. From smartphones to planes, Taiwan-made semiconductors are integral to nearly every aspect of modern life. As a critical chokepoint for a vital commodity, any disruption to the island's operation would be catastrophic to the global supply chains and world economy, including China's own.
In this regard, many fear that TSMC's plan to produce leading-edge chips in the United States would undermine the island's security. However, experts believe TSMC will keep its most advanced technologies on the island.
'N Minus 1' Principle
Hsu Chin-Huang, an IT expert, told The Epoch Times on Nov. 25 that TSMC has an "N minus 1" policy, meaning it will always keep its most advanced iteration of chip technology in Taiwan. Hsu suggested that this principle has not changed.
He said if TSMC brings its 3nm process to the United States, it means that the company is also capable of mass-producing a more advanced iteration in Taiwan, such as 2nm or 1nm chips.
Generally, in semiconductor fabrication, the smaller the process technology, the more advanced the chip. The smaller the technology node, the higher the transistor density and the lower the chip power consumption, resulting in higher performance.
However, the smaller manufacturing process requires more advanced materials and equipment and will incur a greater cost in R&D and production.
"According to TSMC's layout, the production of 3nm chips in the United States is mainly to supply products that Washington considers more sensitive and must be manufactured in the country. Taiwan will still maintain its 3nm production capacity, and Taiwan's production costs will be lower," Hsu said.
"Suppose the unit price of Taiwan-made chips is lower than U.S.-made. In that case, other countries will still prioritize buying from Taiwan so the U.S.-side production won't impact Taiwan's local production capacity."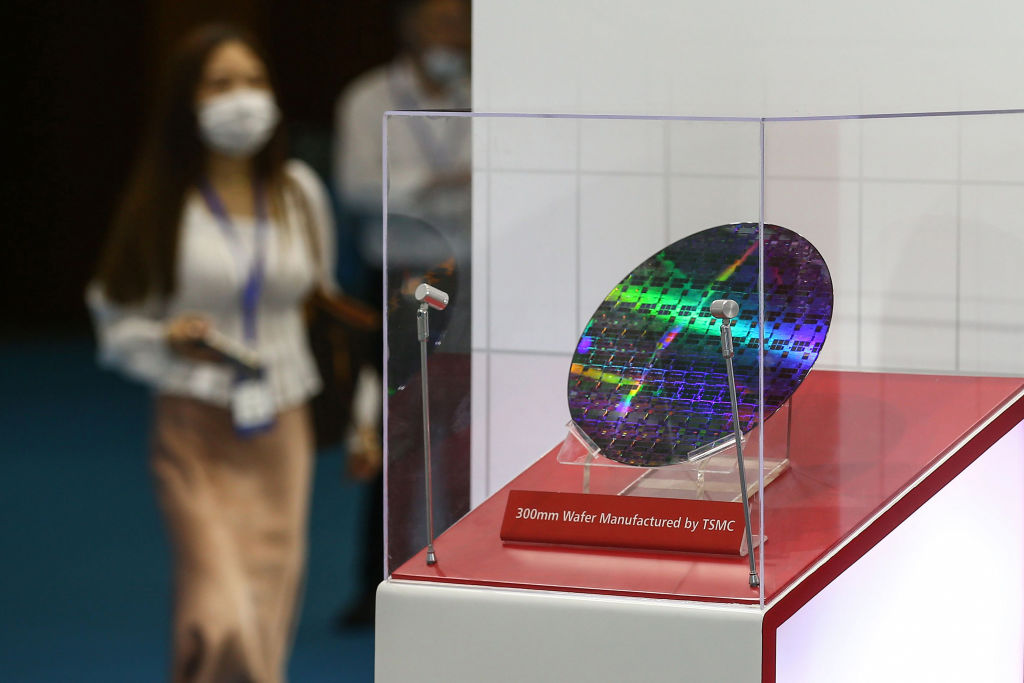 'Top R&D Teams to Remain in Taiwan'
Hsu said the most important attribute of TSMC is its research and development capabilities, and its most powerful R&D teams are in Taiwan. And all development processes must undergo rigorous and complicated procedures involving various equipment and material selection.
"More importantly, Taiwan is a unique environment in which TSMC has a long-established local supply chain, allowing the company to control costs effectively. The local suppliers have been in joint development and cooperation with TSMC for many years. This invisible advantage is unique to manufacturing in Taiwan, and this part cannot be migrated to any other country," Hsu said.
"As well, TSMC's suppliers are order-filled until 2024, and TSMC's orders remain full. Therefore, there is no need to worry about the prospects of Taiwan's semiconductor industry."
Political and Diplomatic Considerations
Regarding the reasons for TSMC to invest in a 3nm chip production plant in the United States, Wu Dachrahn, a director of National Central University's Taiwan Economic Development Research Center, has a different viewpoint.
In an interview with The Epoch Times on Nov. 24, Wu said TSMC's decision could be based on political or diplomatic considerations rather than purely economic factors.
"From the standpoint of the special U.S.-Taiwan relations, it may be difficult to refuse [Washington's] request [to move cutting-edge chip manufacturing to the U.S.] even if the Taiwan government wishes to keep it home-grown," Wu said.
"With such a large investment from both sides, both governments must have given much deliberation, and the U.S. national security may also be an integral factor of consideration."
From an economic point of view, Wu believes there will be some loss in chip production efficiency if TSMC produces leading-edge chips in the United States.
"Whether it is yield rate or production cost, Taiwan has performed relatively well. Unless TSMC brings all the Taiwanese teams to the United States, its future production performance won't be comparable to that of Taiwan's."
Wu added that it is not easy to break the already-established global supply chain operation.
"Moving 3nm wafers to the United States may cause efficiency problems, leading to a sharp increase in future production costs. Even if the U.S. government can subsidize it in the short term, it is doomed to fail if it continues to lose money in the long run," Wu added.
He believes there are still uncertainties regarding the planning of the 3nm U.S. chip plant from the global supply chain perspective.
TSMC founder Chang revealed on April 19 that the cost of manufacturing chips in the United States might be 50 percent greater than in Taiwan. He said although the United States has the best design capabilities, the manufacturing unit cost will be high, making it challenging to compete in the world market.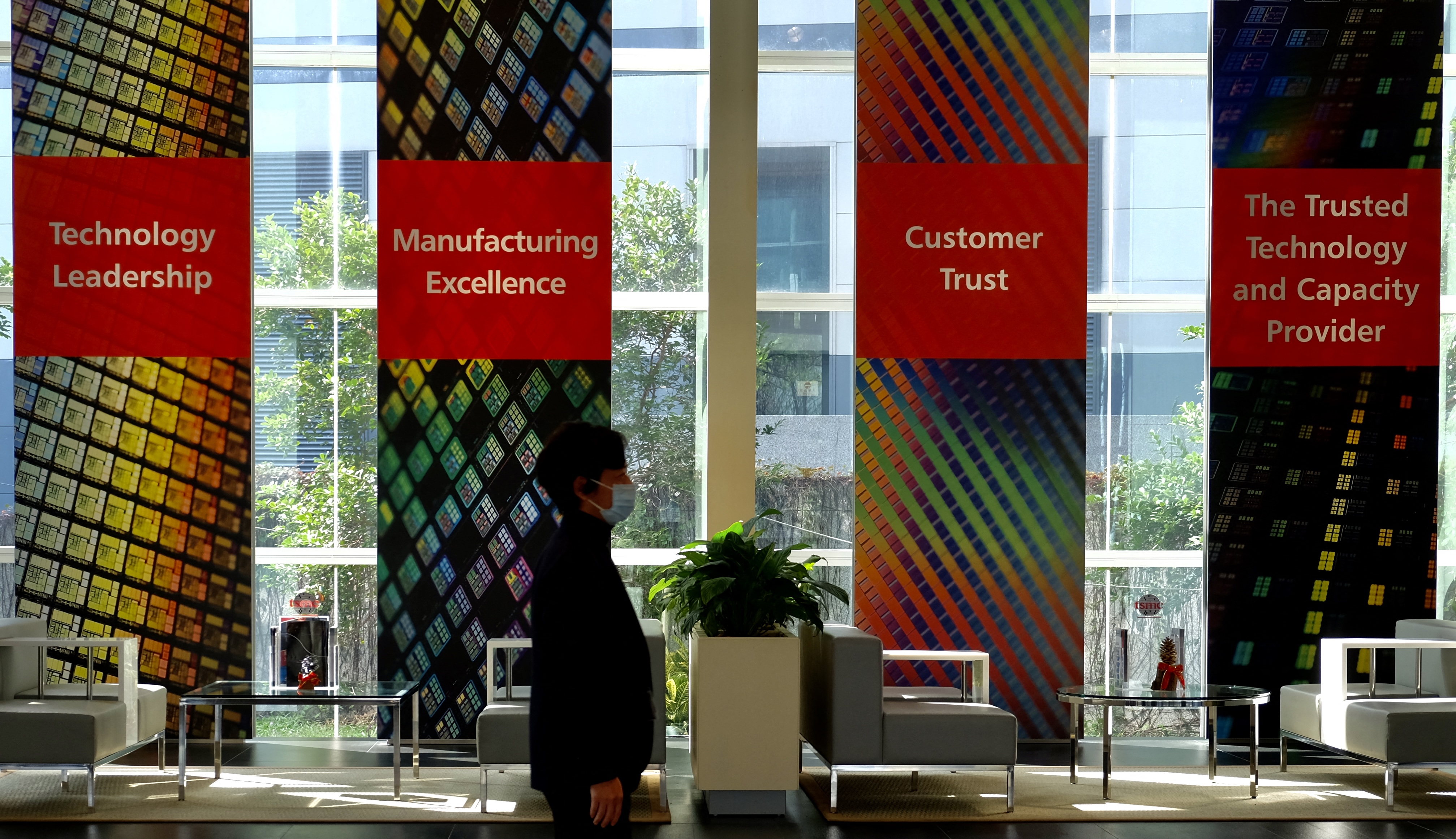 In response to the conjecture that TSMC may further disperse its chip production to more countries, on Nov. 21, Chang reaffirmed that Taiwan would remain the company's leading production base operating on its "N minus 1" principle.
He added that due to various reasons such as national security concerns and economic factors, countries want the capability to produce leading-edge chips within their sovereign territory and have asked TSMC to build factories in their states. However, Chang said it is simply impossible for the company to disperse its production to so many places.
Liu Pei-Chen, a semiconductor industry expert and director of the Taiwan Industry Economics Services, said on Nov. 23 that TSMC's global supply of 10nm chips and those below 7nm accounted for 69 percent and 78 percent, respectively. Meanwhile, TSMC's upcoming mass production of 3nm chips can almost cover 98 percent of the global market.
She said with the advanced manufacturing process and production rate, it is nearly impossible for Samsung and Intel to replace TSMC as the company still dominates the industry.