Welcome to Thomas Insights — every day, we publish the latest news and analysis to keep our readers up to date on what's happening in industry. Sign up here to get the day's top stories delivered straight to your inbox.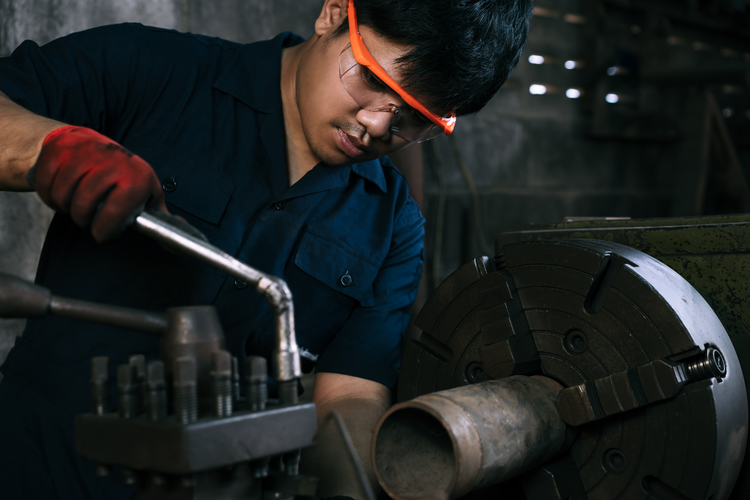 Officials at Clemson University are weighing how to expand an interdisciplinary manufacturing program that has been a "huge success" in its first five years. According to a study by Deloitte and the Manufacturing Institute, more than 2.1 million manufacturing jobs might go unfilled by 2030 due to the skills gap and an increasing number of retiring professionals. The THINKER program is working to close this gap. 
The South Carolina campus received $3 million from the National Science Foundation Research Traineeship Program in 2018 to establish THINKER, or "Technology-Human INtegrated Knowledge, Education and Research." The program initially enrolled graduate students in automotive, industrial, and mechanical engineering but later expanded to undergraduates and to more diverse fields, from computer and environmental engineering to psychology.
Those students, from Clemson or nearby Greenville Technical College, work on industrial projects that aim to replicate real-world conditions in modern manufacturing plants — namely, collaborating with others who have different roles, skills, and education levels. Organizers said manufacturers are constantly on the hunt for students "who can think outside the box."
The program also features advanced manufacturing technologies, including collaborative robotics and artificial intelligence. Greenville Tech officials said many of its students participating in THINKER have gone on to positions in factories.
Clemson officials, meanwhile, said their primary challenge at the moment is deciding how to move the program forward and offer it to far larger numbers of students. THINKER is scheduled for two more years of NSF funding, and although organizers could seek an extension in the wake of the COVID-19 pandemic, they could also team up with other universities or institutes to attract more funding. If successful, the method could help alleviate a projected shortage of more than 2 million manufacturing workers by the end of the decade.
"We've given a unique flavor to the educational experience, and we as a nation have a great opportunity to have students grow and develop in such realistic environments," Laine Mears, a Clemson automotive engineer and the program's founding director, told Clemson News.
Image Credit: Dubo / Shutterstock.com
More from Business & Industry