Coming-of-age horror stories can be beautifully crafted into an intimate experience when the right creative minds take them into their hands. Writers such as Stephen King have practically written the book on both. But eventually, once in a while, a new, talented writer/director makes their way into the world of horror and dazzles us with a fresh take on the coming-of-age story that is atypical of the genre.
We're All Going To The World's Fair is director Jane Schoenbrun's feature debut, and with it comes an intimate modern found-footage take on growing up in the world of computers and technology. In a world where many of us have fallen into the commonplace practice of being stuck behind the computer screen, Schoenbrun takes this concept and uncomfortably showcases that technology often breeds another kind of unseen darkness more terrifying than the killers in horror itself: depression and loneliness.
Related: Ghostface Is More Extreme Than Ever In The First Scream VI Trailer
From the moment we go into the film, We're All Going To The World's Fair isn't a found-footage experience that touts itself as being aesthetically pleasing to look at, nor is it supposed to be. Reflective of the disquieting tension that perceives itself throughout the whole film, it's a film that requires the viewer to be open to the anxiety and innocent nature that abounds Casey's (Anna Cobb) existence and the experiences she endures.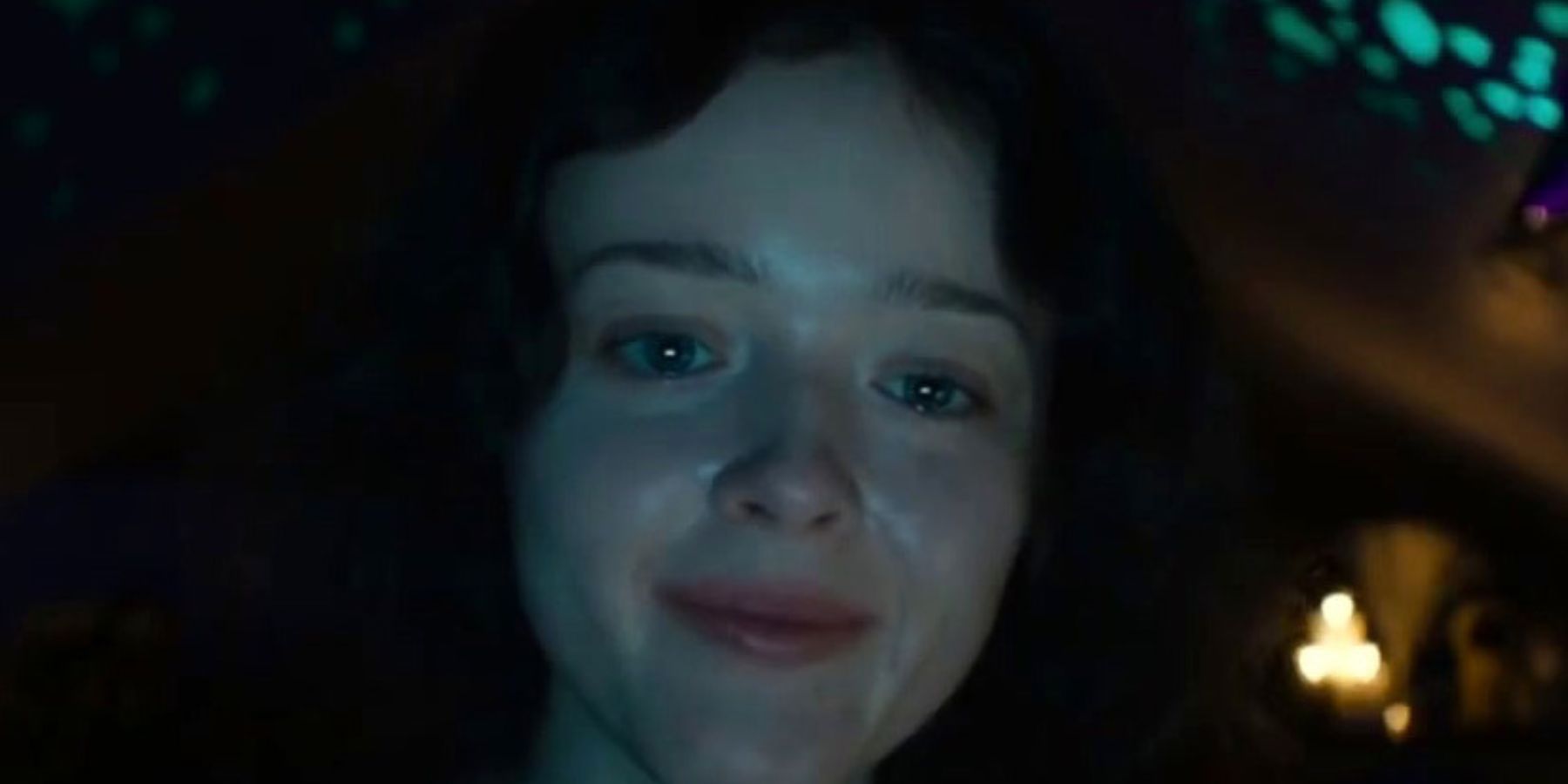 Viewers first meet Casey, an awkward but otherwise quintessential teenage girl. She begins to explain to her viewers via laptop camera about an ongoing internet challenge known to netizens as the "World's Fair" challenge." A challenge that is supposed to be a portal to a one-of-a-kind supernatural experience, the challenge calls for all people who participate to provide a small blood sacrifice. While this film isn't one for over-the-top horror moments, its redeeming quality stands in its ability to build and maintain its atmospheric tension. Because a seasoned horror fan is not necessarily put off by the concept alone, Schoenbrun subverts this expectation with the protagonist's aloofness to such a request. The tension increases at this point. If she was prepared to go through with this for the experience, what else is she prepared to sacrifice to contribute to something bigger?
The "World's Fair" challenge at this point of the film is vastly popular, even containing a forum in which many of the people who have participated have contributed visual proof of their experiences. Some range from odd visual moments to experiences leaving the viewer in a heightened sense of bewilderment. From an account of a teenage boy describing how he feels like a Tetris game is being played inside his chest to a woman detailing how she has turned completely plastic, everything points to this leading Casey down a path from which she can't come back. Yet somehow, Casey remains unbent by the experiences and starts to record her progress, only adding to the unnerving nature of Casey slowly becoming acclimated to this community of people within this challenge.
Casey becomes one of the many people who have joined this forum, with some of her videos uploaded recounting childhood experiences as she begins to document the transitionary phases she experiences throughout the "Worlds Fair" challenge. It all seems harmless at first until she receives a message from a forum member and "experienced participant" under the name JLB containing a warped photo of her within the context of the video message. He tells her that she is connecting to a higher power and that she should continue to film her progress, so that he knows she's okay.
She continues to do so, with each video garnering more alarming results than the last. In one video, she decides to film herself sleeping. During the night, her expression changes to a diabolically evil smile as viewers watch her sleep. Her behavior also seemingly seems to change during her documentation of her videos. From her dancing wildly and yelling midway through, then continuing as if nothing happened to a disturbing video that surfaces of her talking about killing herself or her father. When she finally destroys her doll Poe during one of her performances with glow and the dark paint on her face, the worst of her torment begins to take shape. After she realizes what she has done, she begins to cry. She has lost her innocence, and this encapsulates the end of life as she has known it.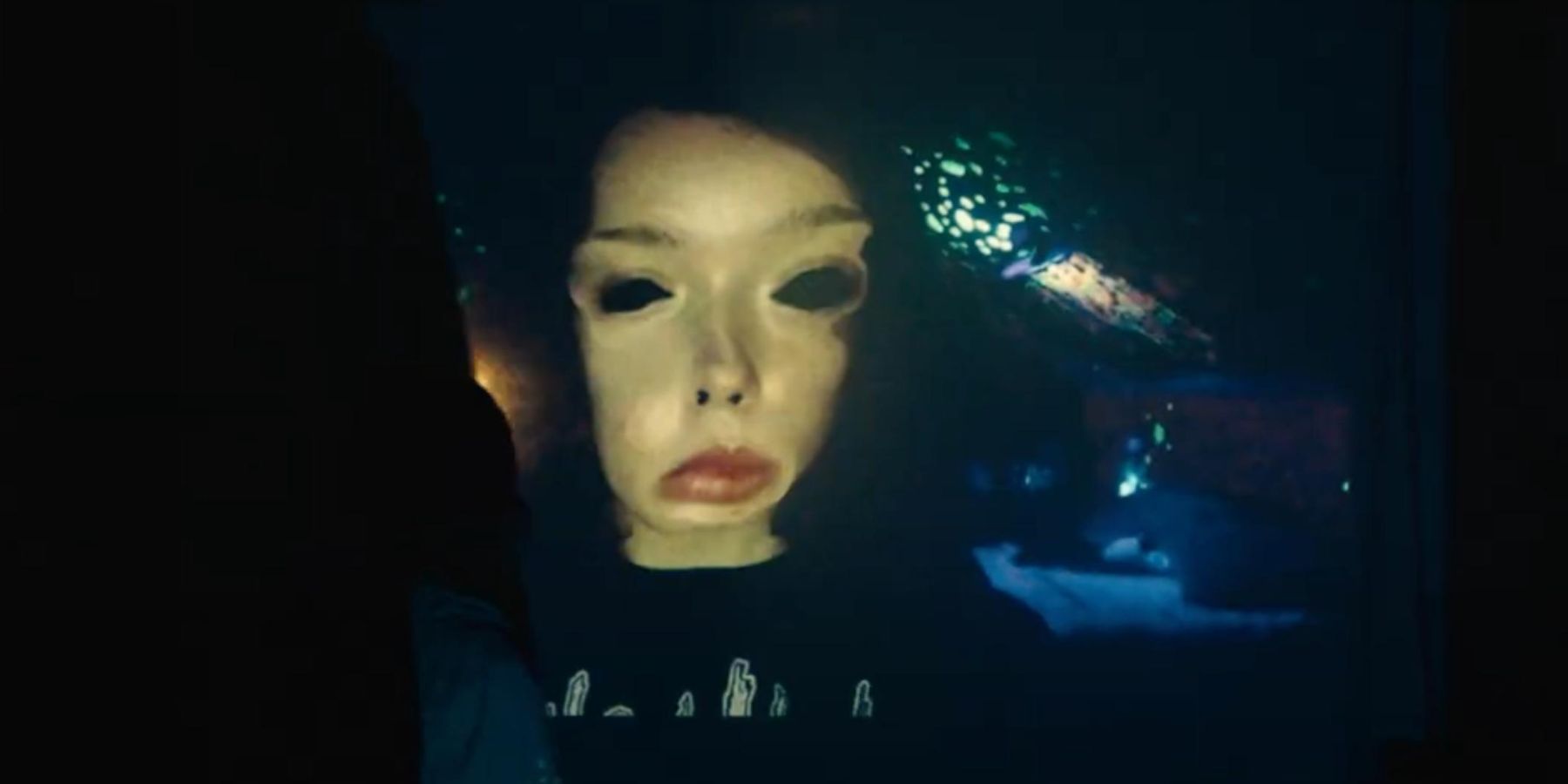 While it's easy to chalk this up to being solely coming of age metaphor under the guise of found-footage horror, it's dismissive to not speak on the internet, social media, its influencers, and the powers it can hold over the mind. While it may not always have the cruelest intentions, by default, social media and the internet are deceptively one of the biggest killers in the modern world today. Casey's dread and isolation are something most of us feel and go through every day, often finding the comforting glow of a computer screen to bring some solace to an otherwise dull or less-than-happy existence. It's a bond youth and even adults become accustomed to, this allaying sense of isolation from the real world that while one knows it can not replace human interaction, it feels better than dealing with what is tangible.
For a teenager, the impact of the internet leaves a blunt and painful reminder that the world is constantly changing and moving forward at a frightening speed. While for an adult, it's a bit easier to grasp the concept that we are only human, for a teenager, being relevant is everything. The pandemic only made this stark realization hit that much closer to home. Fear of losing contact with humanity and the unsettling knowledge that people were disappearing at a time when time seemed to be standing still and remaining the same. Distractions in the form of computers, videogame, or television glow became the digital angel everyone needed for the grim world nature had manifested. Through these distractions, strangers became friends, and many realized even if they were on the other side of the world, they were not alone in their pain or struggle.
We're All Going To the World's Fair reflects that same terrifying concept brilliantly wrapped in a coming-of-age horror outlet. What Casey feels, every youth of today understands. Depression, anxiety, and the fear of never fitting in. Casey fights all of these mental demons by herself, which can be the scariest thing of all for a teenager. It's something many teenagers can find empathy with, even adults, who are still trying to put all the pieces together in their own life.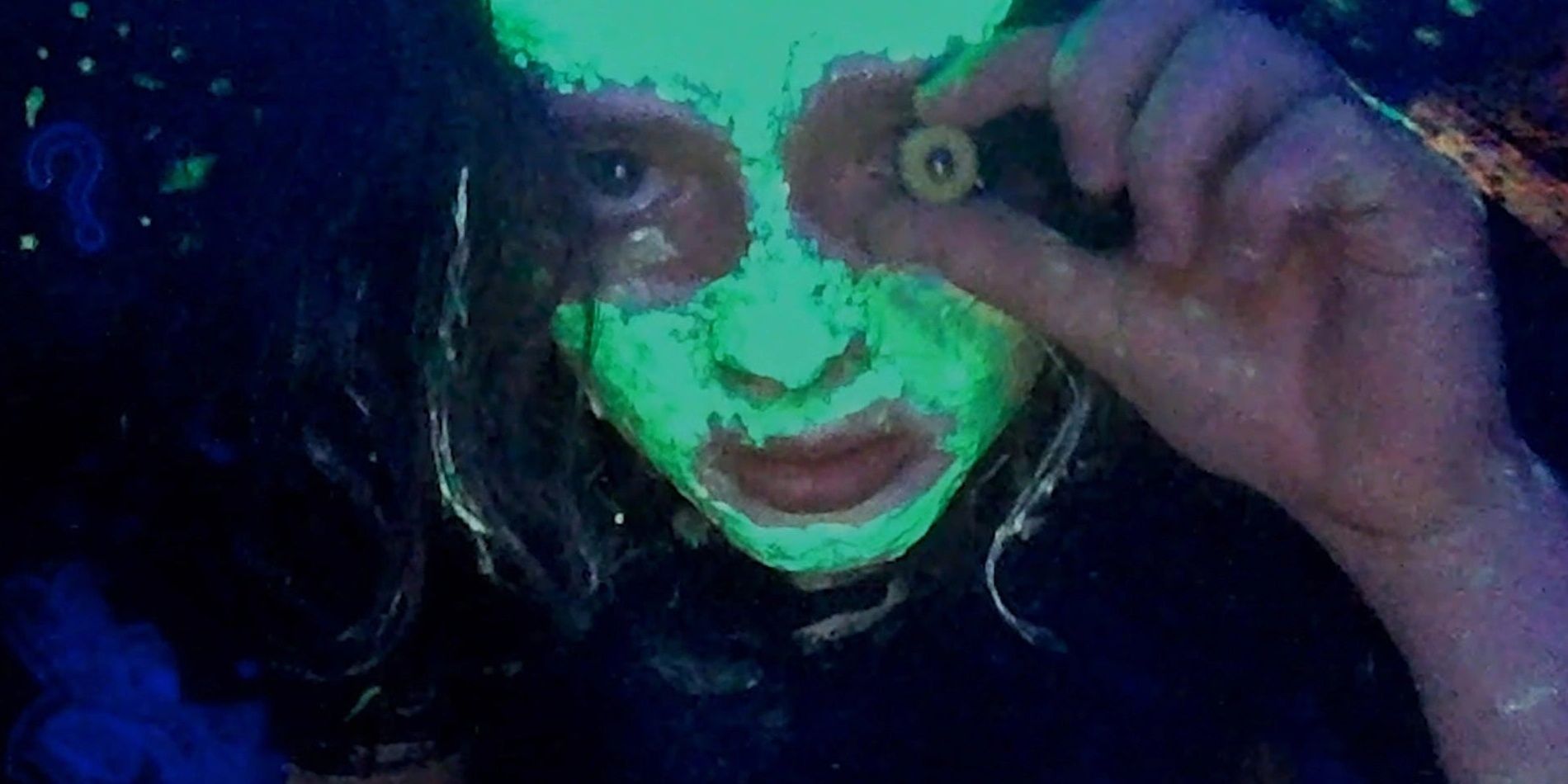 One aspect that the movie emphasizes at the conclusion is how fragile and intangible online friendships can be. What started as a real connection between JLB and Casey ultimately derails when she finds out that JLB is, in fact, an older man. He expresses to her that the "World's Fair" game was nothing more than that and that the players who participated were doing nothing but performing their part in this. JLB tells Casey he's worried about her behavior and wants to get aid for her by calling the police as he continues to confront her with these unpleasant truths. She attempts to persuade him that she had been playing along because she is horrified by what she has learned. She then angrily disconnects the call and does not speak to him again, even when he repeatedly tries to call her back.
Viewers then learn a year has passed and that he and Casey had met. JLB tells the camera that Casey apologized to him and that the interaction between the two of them went well. He goes on to say that Casey eventually decided to receive the counseling she needed, but none of this is ever formally revealed to the viewers. While this game was known for taking its emotional and physical toll on the people who participated, can anyone trust JLB and what he says? Is it wishful thinking that he hopes that she is still alive? Is he wrestling with the guilt of what happened that night? We will never know.
We're All Going To the Worlds Fair is not only a coming-of-age experience, but it also demonstrates that the realities that one creates in their mind will endure until they are no longer true. Though what occurs in our lives and what we hope would are two distinct realities, their blending can have detrimental consequences. For Casey's case, the frightening and unsettling fact that remains is that we will never know what happened on the other side of that camera, only what JLB gives the viewer at the end. There is something to be said about the horrors of the unknown, the disquiet, and the sensation of intuitively knowing the disturbing truths that are left unsaid, even though this may not be the overtly terrifying experience that many will be seeking. We're All Going To The World's Fair accomplishes all of this without the budget of a major motion picture backing it.
More: 5 Slow Burn Horror Movies That Are Worth Your Patience